Loyalty Programs: Create value with experiences, data & AI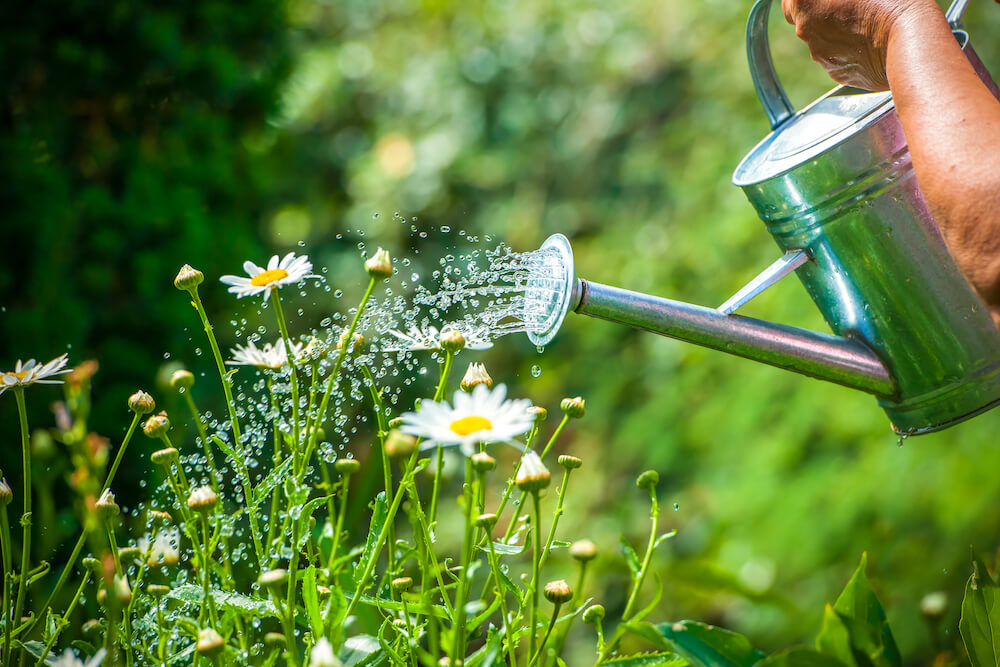 7 min read
Customer loyalty is one of the key success factors for any company that aims for longevity. From B2B to B2C, whether as a retailer, a service provider or a luxury brand - loyal customers give you safety during hard times, help you market your brand, and make up a big part of your revenue.
Content:
Customer loyalty has always been a big asset for any company with numerous variables to threaten it. From big chains that offer lower prices compared to family businesses to global online market places that are just easier to reach than individual shop pages, customers have more choice than ever which puts their loyalty towards specific brands and vendors at the center of any successful business strategy.
Why do you need loyalty programs?
According to McKinsey, the pandemic has caused a huge shift in customer behavior with 39% of customers changing brands or retailers and 79% intending to explore new options. In an age where customers can freely choose with no regional constraints, brands need to offer more than products and services. Their relationship with customers, their values, and even their work culture shape the way customers see them and choose them.

McKinsey found out that well-performing loyalty programs can boost revenue up to 25% just with points systems that increase purchase frequencies and basket size (aka, the number of products bought with each purchase). However, the majority of loyalty programs does not live up to its potential and therefore lose precious opportunities to keep and gain new loyal customers.
So, what does your loyalty program need to excite and convince customers to stick with your brand?
Basics for a loyalty program
Data structure & management
Customer loyalty programs are centered around personalized journeys that engage customers. Even more so, most loyalty programs work with financial incentives (mostly via vouchers and discounts) that are offered for different activities and behaviors. For these programs to work, the database behind them needs to be in order.
Customer data needs to be centralized and structured, so all interactions - online and offline - can be tracked and combined. That way, it doesn't matter if a customer is in a stationary store, buys something online or purchases a product via a third vendor - their loyalty points will be counted no matter which channel they use.
Since many multi-tier programs can get quite complex, a centralized data management is also important to keep everything transparent. Almost always, there are contractual obligations involved, which necessitate a clear data view to increase trust, keep promises and prevent fraud and analyze the return of investment at the end of the year.
Personalization
Individual customer journeys are important in- and outside of loyalty programs. However, there needs to be a proper discussion what companies call "personalized". A name in an email is not personalization, if the email's content is not relevant to the receiver. Successful personalization goes beyond names and rather looks at customer behavior to only deliver information, content, and recommendations that are relevant. And this covers not only loyalty programs but the entire customer journey.
For loyalty programs, McKinsey suggests putting participants into segments that fit their behavior. While the demographic approach might be interesting for marketing, behavior can give you a much better insight into what customers need, expect and how they interact.
For example, there is no need to bombard customers with discount emails if they usually never open them. That doesn't mean that these customers are not loyal but they obviously don't engage with emails and therefore need other ways to engage (e.g., via social media, point collecting, maybe even snail mail).
---
Find out, how Eterna managed to use Salesforce for omni-channel customer experiences across marketing, sales and service that optimized the Eterna Fancard loyalty program with a smart customer portal.
---
Incentives
A good loyalty program offers customers something of value for their loyalty. Most of the time, this is in form of vouchers, discounts, exclusive products or events, and even special events such as workshops, presentations or demos.
It makes sense to evaluate different types of reward models that are used in loyalty programs beforehand to see which fit the customer base and offers best. Incentives should always fit your brand and the value of your products and services.
Lego, for example, has a very simple constant reward model where customers receive points for each purchase which they can turn into vouchers or special products, such as merchandize or tickets to Lego theme parks.
The make-up brand Sephora even has special campaigns where customers can use their points to make donations to charities. This might not be a financial value for customers but it connects them to the brand by doing something good together.
A more complex loyalty program is offered by the outdoor retailer The North Face. On top of earning points with each purchase, program members can also get points by attending exclusive events, checking in at specific locations or downloading The North Face app. That way not just purchases but engagement in general gets rewarded which in turn connects customers closer with the brand.
Examples of reward models
Constant reward models
The simplest form of reward models is that customers receive a fixed added value when certain conditions are met. This are not collected but will be offered directly after a certain activity (e.g., 10% off if the customer purchased goods for more than 150€).
Tiered rewards
Very popular and often linked to gamification aspects are rewards that a customer virtually "earns", for example, by receiving a voucher for 5€ if they write 5 product reviews, or by collecting points to receive specific rewards (e.g, a t-shirt for 100 points and a hoodie for 500 points).
Referral rewards
Referral rewards are a thank you from companies to existing customers who have generated new customers through referrals. These can be discounts, vouchers, but also direct monetary values.
Points plus cash
McKinsey suggests a combination of using collected points and pay cash to receive especially attractive rewards that might be otherwise unobtainable. That way, customers are still motivated to collect points (to decrease the price of the reward) but also don't have to collect points for eternity to reach their goals. McKinsey quotes companies that were able to increase point redemptions by up to 25% through this model.
Paid rewards
If a brand has successfully created a community and has a big fan base, it can offer paid memberships that give exclusive access to events, workshops, and other incentives that provide a more exclusive luxurious experience. However, these rewards need to fit the price, so make sure that your customers' expectations are met.
Best Practices for Loyalty Programs
Don't be stingy with the incentives
Quite a few brands think that it might devalue their brand or decrease revenue if the reward value is too high. However, McKinsey found that most customers are more likely to purchase multiple times if they receive promotional prices. It's at least worth it to test different values to calculate the ROI and analyze the purchase frequency and value. Artificial intelligence can support these measurements.
Don't cut the reward period short
Oftentimes, rewards are only available for a certain amount of time and might lapse. McKinsey writes that especially customers who wait to reach certain thresholds or are not that active, might be dissuaded from the program if they lose their points after a certain time. Instead, companies should find ways to "invigorate" their customers and motivate them to spend their points.
Keep it simple (for your customers)
A loyalty program for different customer segments across different lifecycle phases and with different incentives can get complex, fast. Over the years, companies have developed numerous different ways to keep it simple. From the classic punch card for a coffee shop, that rewards returning customers with a free coffee for every 10th purchase, to a physical club card that gets scanned, to an app or customer login that tracks all activities - the options are numerous (and can be combined).
Diversify your metrics
Membership and revenue alone might be enough to show the success of a loyalty program but engagement as well as details within the different segments can tell you a lot more about how to optimize the program. That way, you can further create more opportunities for the segments with the most impact but can also work on ways to engage the segments with lower impact. For example, McKinsey found out that customers who redeem their points regularly are usually purchasing more often than other program members.
A few good metrics for loyalty programs:
Membership growth
Membership purchases
Churn rate
Engagement rate
Return of Investment (ROI)
Net Promoter Score (NPS)
Create a community
Loyalty programs at their best not only offer points but also the feeling of belonging to a community. Sephora is an amazing example of a brand that has loyal customers who love not just the products but also live for the experiences and act as brand ambassadors. To create such a community, you need to offer platforms for exchange, include customer created content, communicate with them on social media, and meet them at events to connect. This way, the loyalty program is not just for points but becomes part of your customers' life.
---
Our expert Christian Doering explains further, why loyalty programs can boost your business and strengthen customer relationships. Stream his presentation to get inspired.
Juliane Waack is Editor in Chief at DIGITALL and writes about the digital transformation, megatrends and why a healthy culture is essential for a successful business.